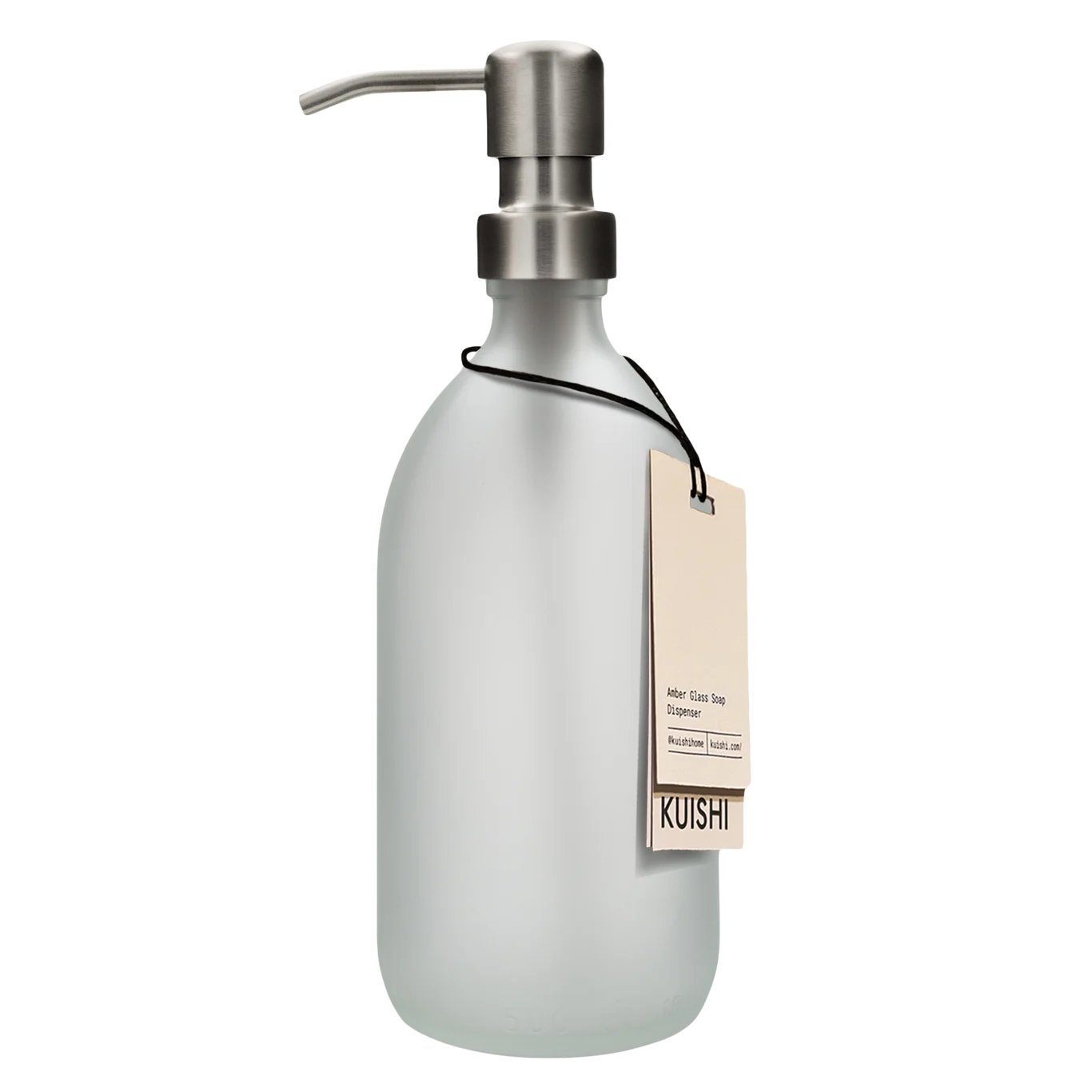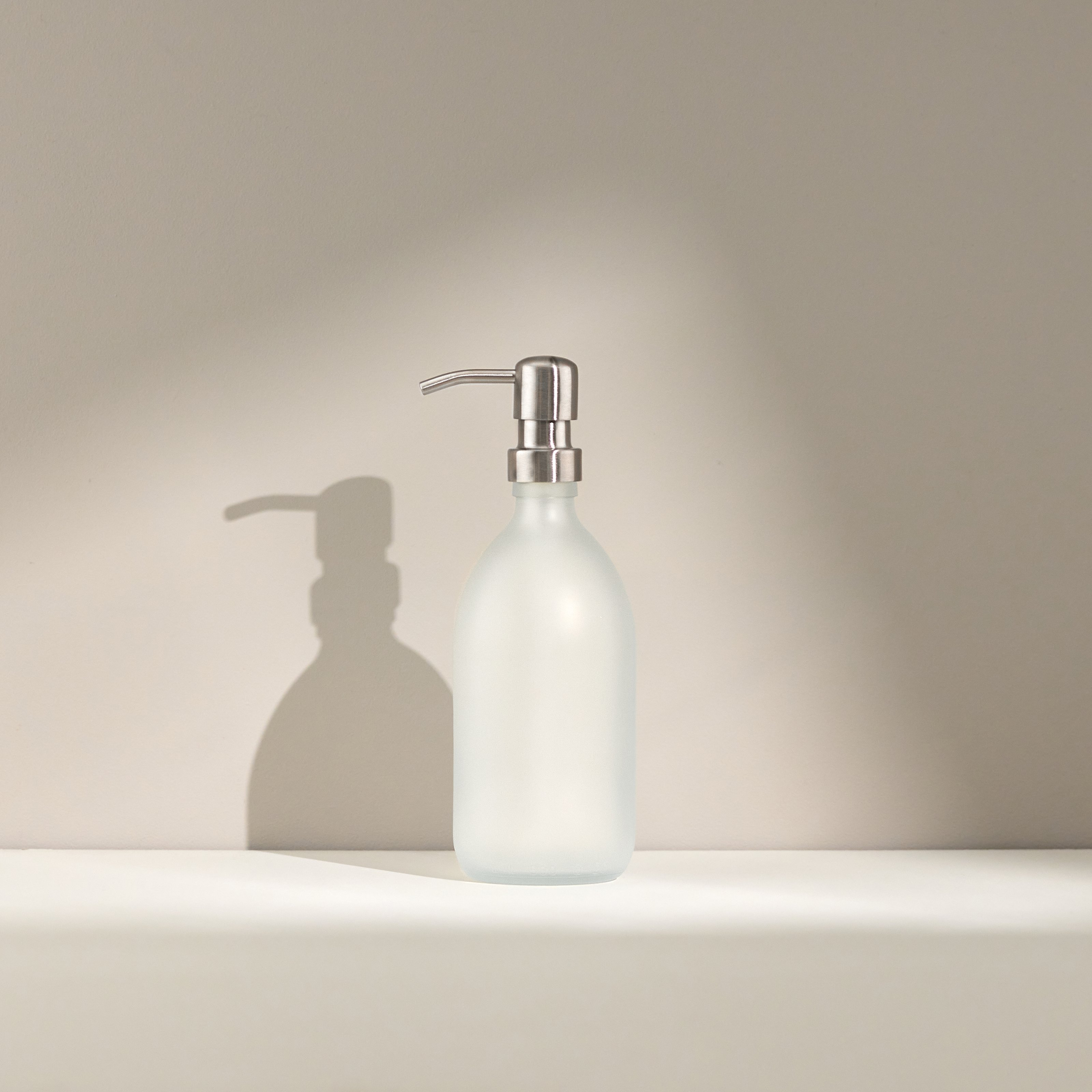 White Soap Dispenser
Transform your bathroom decor with this elegant white glass soap dispenser that adds a touch of sophistication to your daily routine. Achieve a stylish, clean look with this dispenser that is both functional and aesthetically pleasing
These white soap dispensers with various stainless steel pump finish or a simple black plastic pump top that unscrews for refilling are ideal for decluttering and simplifying your bathroom.
This glass soap dispenser is a lovely and more natural alternative to plastic bottles, allowing you to keep your home looking clean and simple.
Use a Black and White Soap Dispenser to complete the look.
Nothing is more classic or timeless than styling a black-and-white interior. These high-contrast opposites attract, and this combination is used by interior designers and architects who find inspiration in the purity and glamour of a colour palette reduced to its essential elements. 
Black comes in many shades, and our black stainless steel pump is a deep matte black colour, whilst our white dispenser is painted in a frosted semi-translucent white, enabling you to see the amount of liquid within the bottle.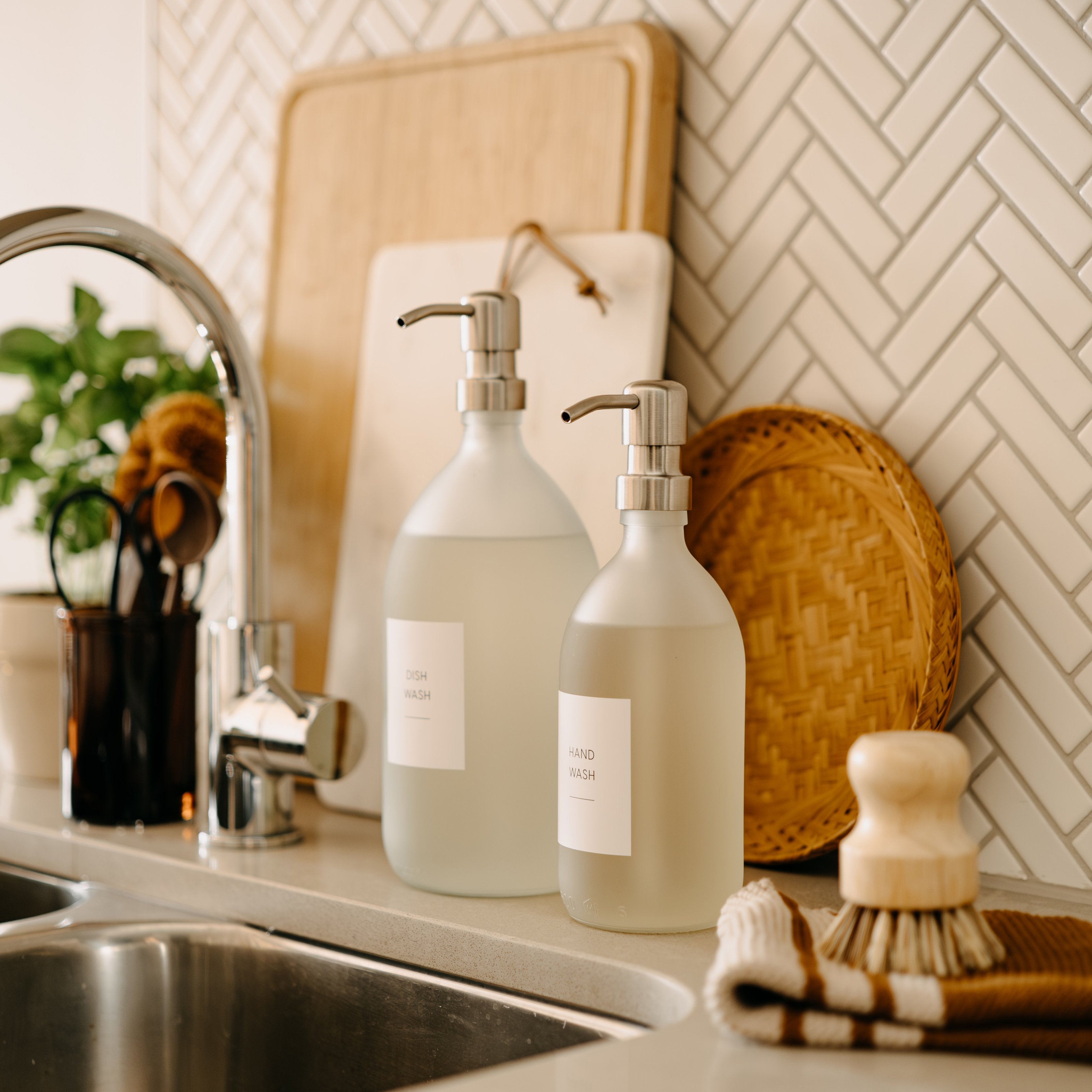 What bathroom and kitchen designs complement our white soap dispenser?
Using different textures on accessories is essential for creating a layered, dimensional black-and-white environment. Adding black textures, matte black metal fixtures, and the dispenser's added frosted white texture will complement a wide range of interior styles, from modern contemporary spaces to period homes with mixed and matched furniture and accessories.
Add some greenery!
Greenery will complement any black and white palette, adding natural warmth to any bathroom or kitchen.