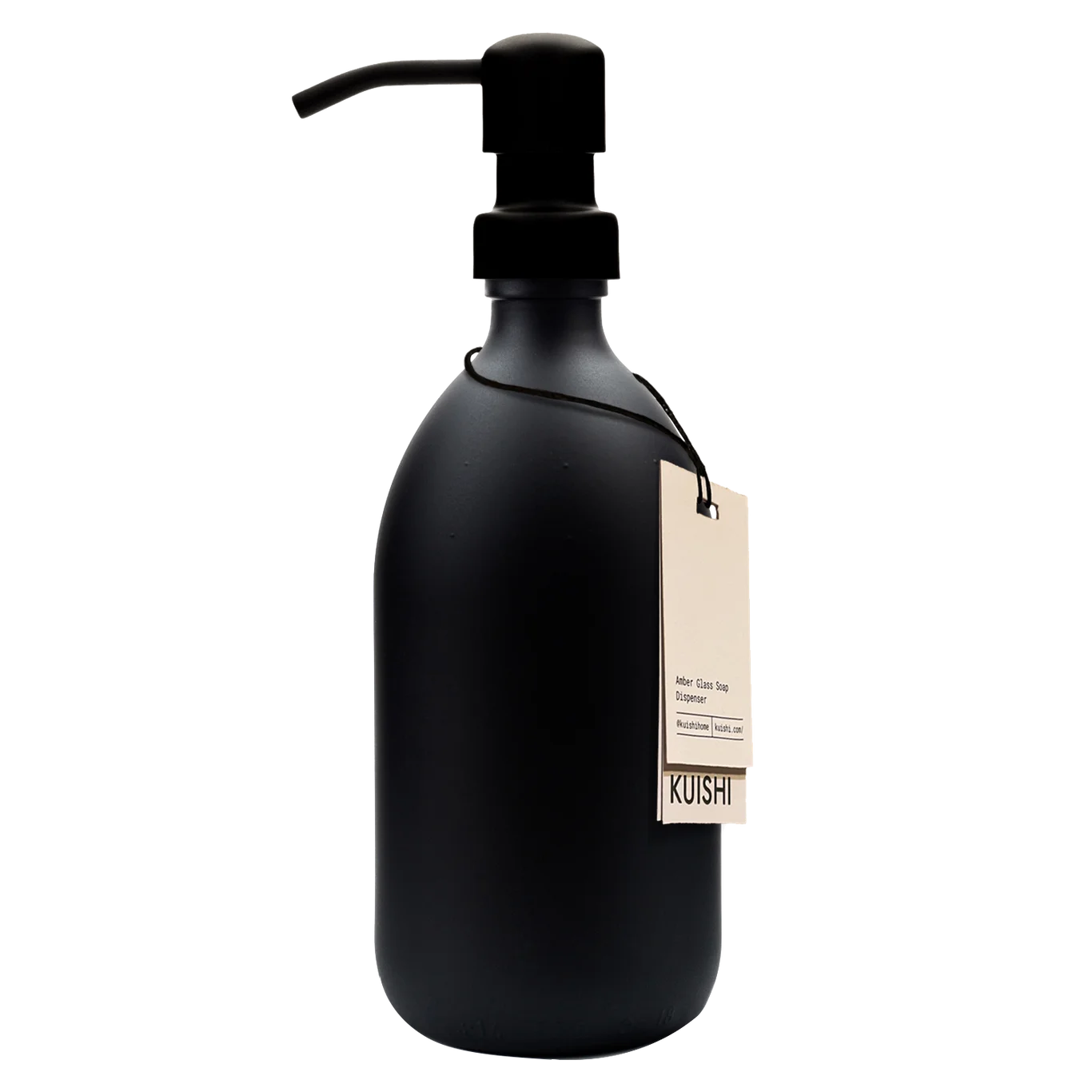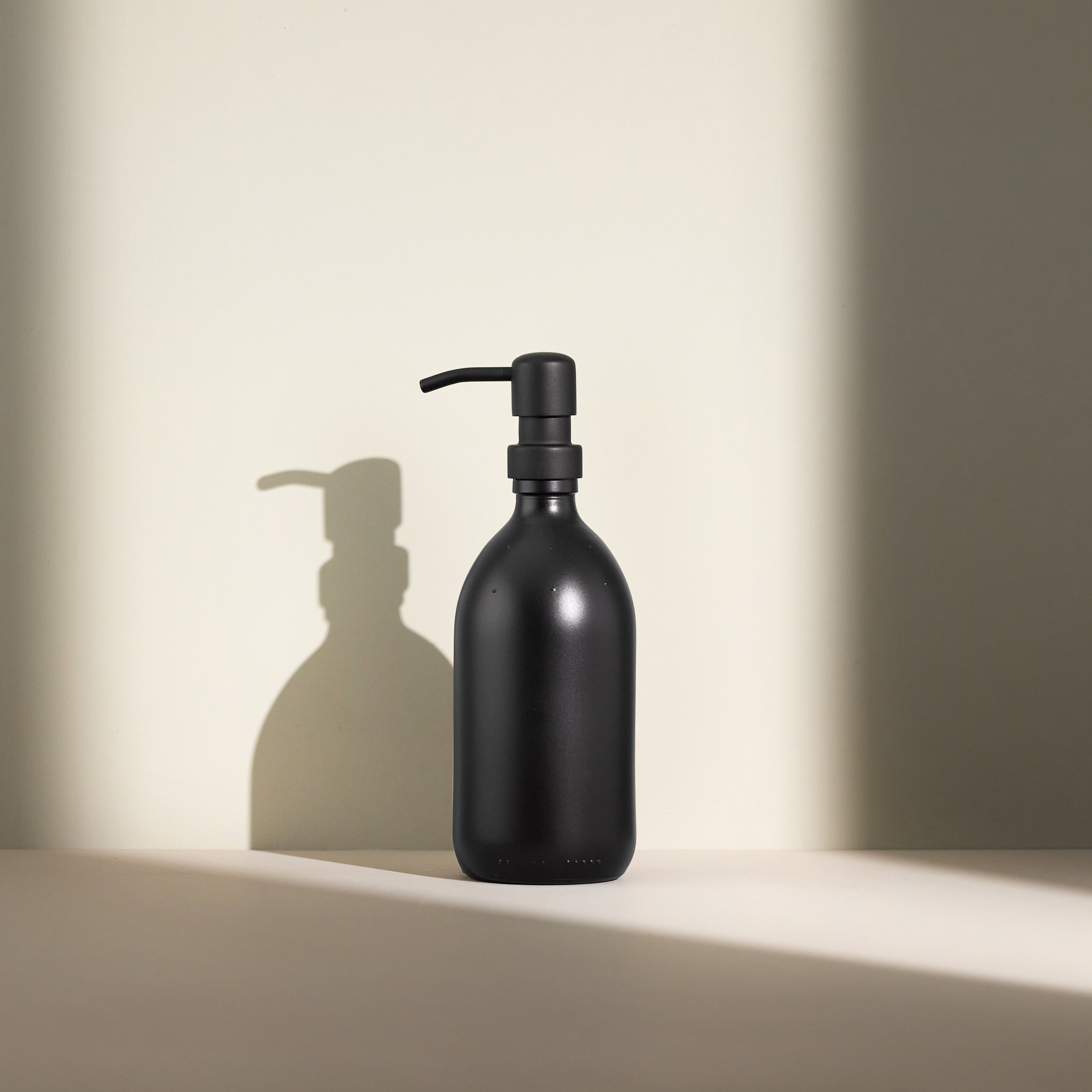 Black Soap Dispenser
They say black goes with anything. This is true for this dispenser bottle.
This is an ultra-minimal refillable black glass bottle, with a stainless steel pump for anyone looking to reduce plastic while adding style to their home.
The bottles are sprayed in a matt black finish and come in a variety of sizes. The pump unscrews for easy refilling with your preferred brand of soap, lowering costs and plastic usage.
Our stainless steel pumps are made to the highest standards from 304-grade stainless steel.
Black and Gold Soap Dispenser
Black and gold are two of the colour spectrum's most timeless, versatile and luxurious hues; these colours introduce drama, depth and opulence. And when paired together? The duo acts as the perfect partner for each other.
Combining our black soap dispenser bottle with our gold pump is a brilliant way to make a bathroom or kitchen feel rich and warm