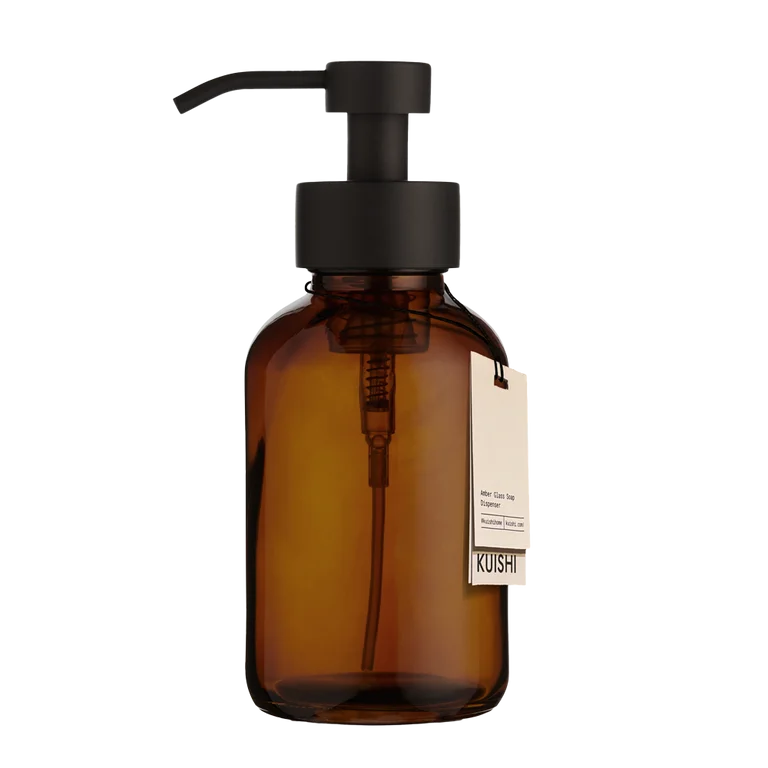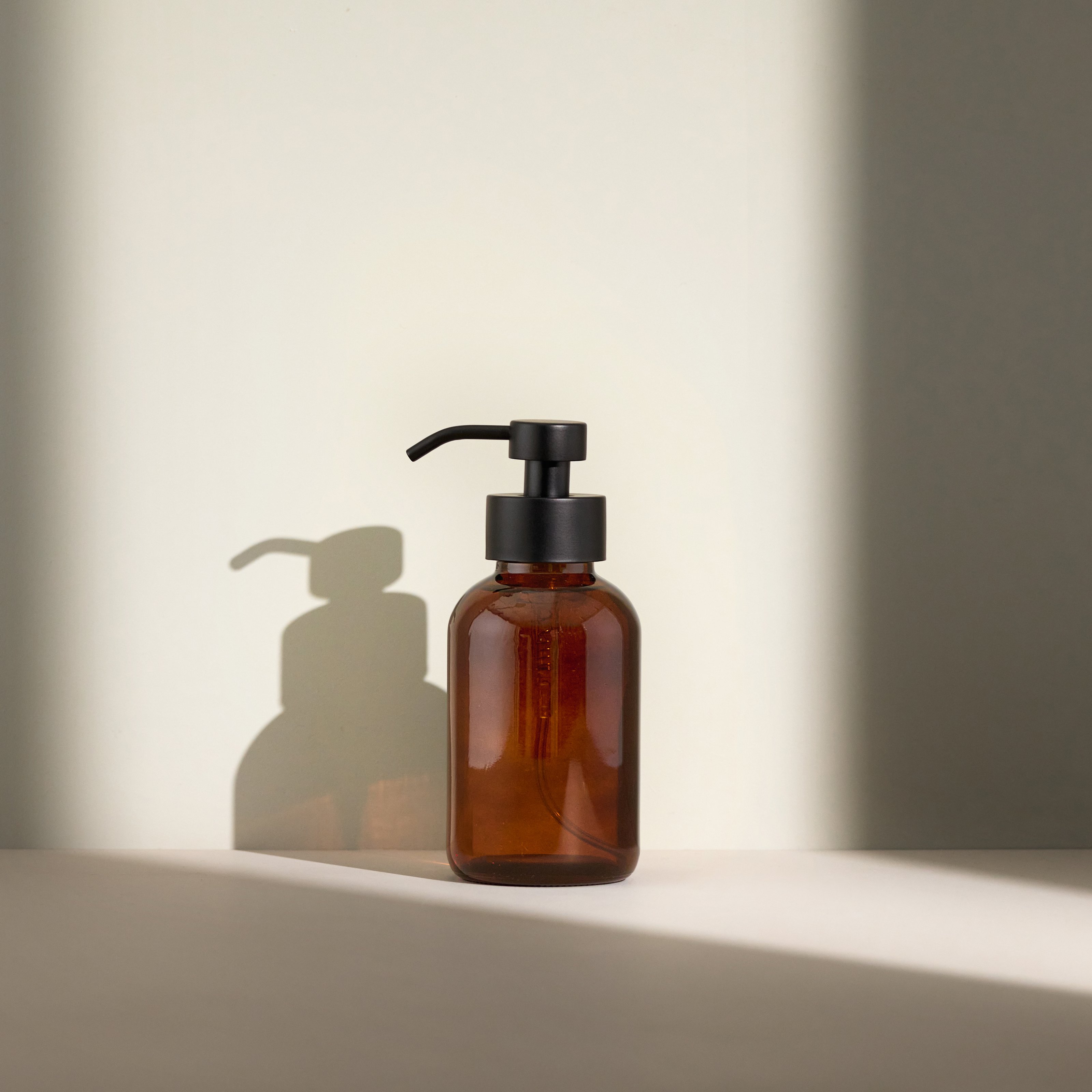 Amber Glass Foaming Soap Dispenser
A stylish and practical addition to any bathroom.
This foaming soap dispenser made of amber glass is a sophisticated container for your chosen product. The liquid you place inside the bottle can be easily dispensed as foam thanks to the stainless steel pump, which comes in four distinct finishes.
Ideal for use in pre-mixed foamy solutions, such as liquid hand wash, foaming hand sanitiser, facial cleanser, shaving cream, castile soap, and other home and cosmetic items that are a good fit. You may also make your own foamy hand soap by combining five parts of water and one part of liquid soap in a mixing container.