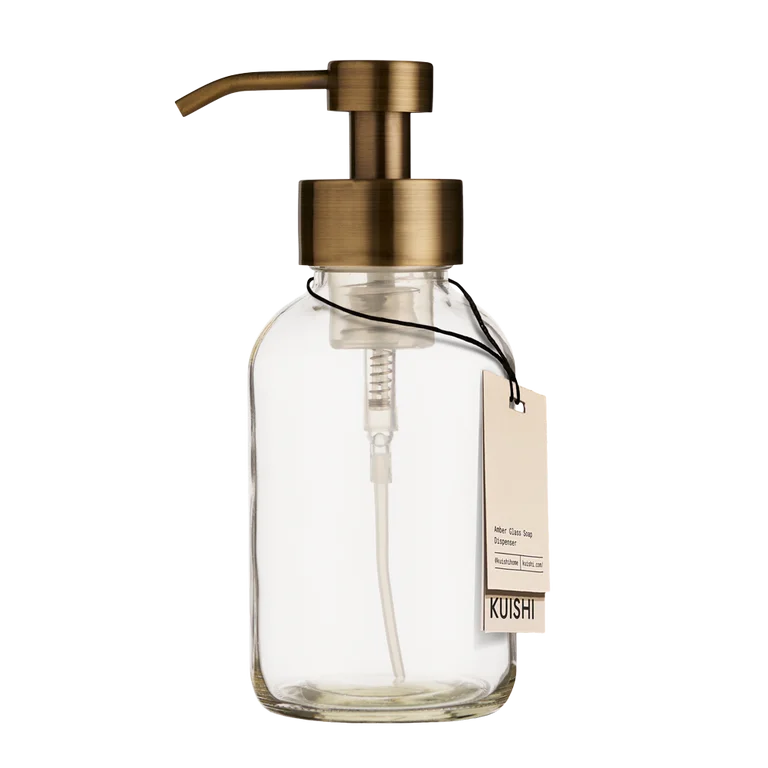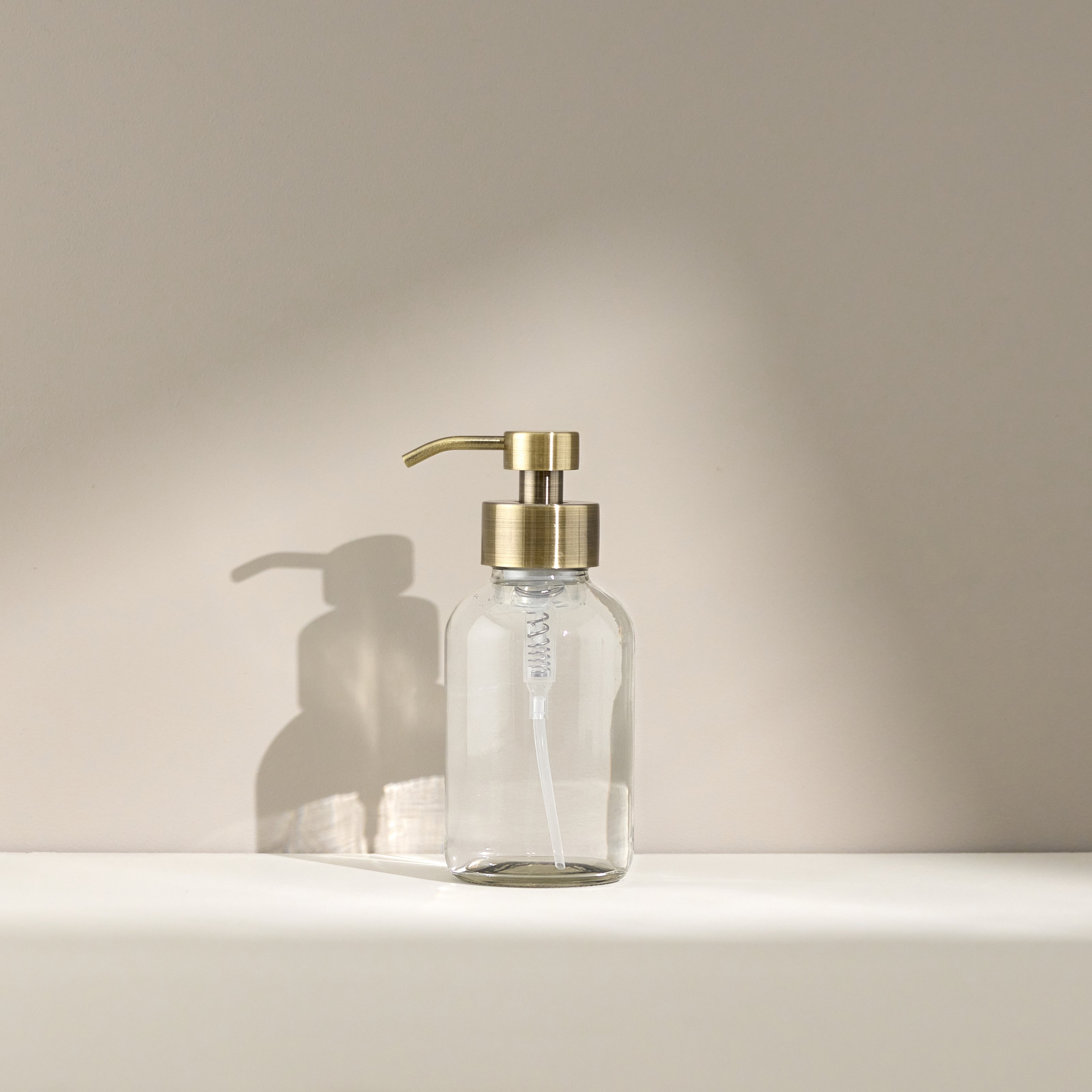 Hand Foaming Soap Dispenser
An attractive, functional, and refillable accessory that is a wonderful addition to any bathroom.
A classy container for your product of choice is this clear glass foaming soap dispenser. The stainless steel pump is available in four different finishes and effortlessly dispenses the bottle's liquid contents into foam by hand.
Ideal for refilling with pre-mixed foaming solutions such as liquid hand wash, foaming hand sanitiser, facial cleanser, shaving cream, castile soap, and other suitable household and cosmetic products.
Alternatively, create your own foaming hand soap by mixing five parts of water with one part of liquid soap.