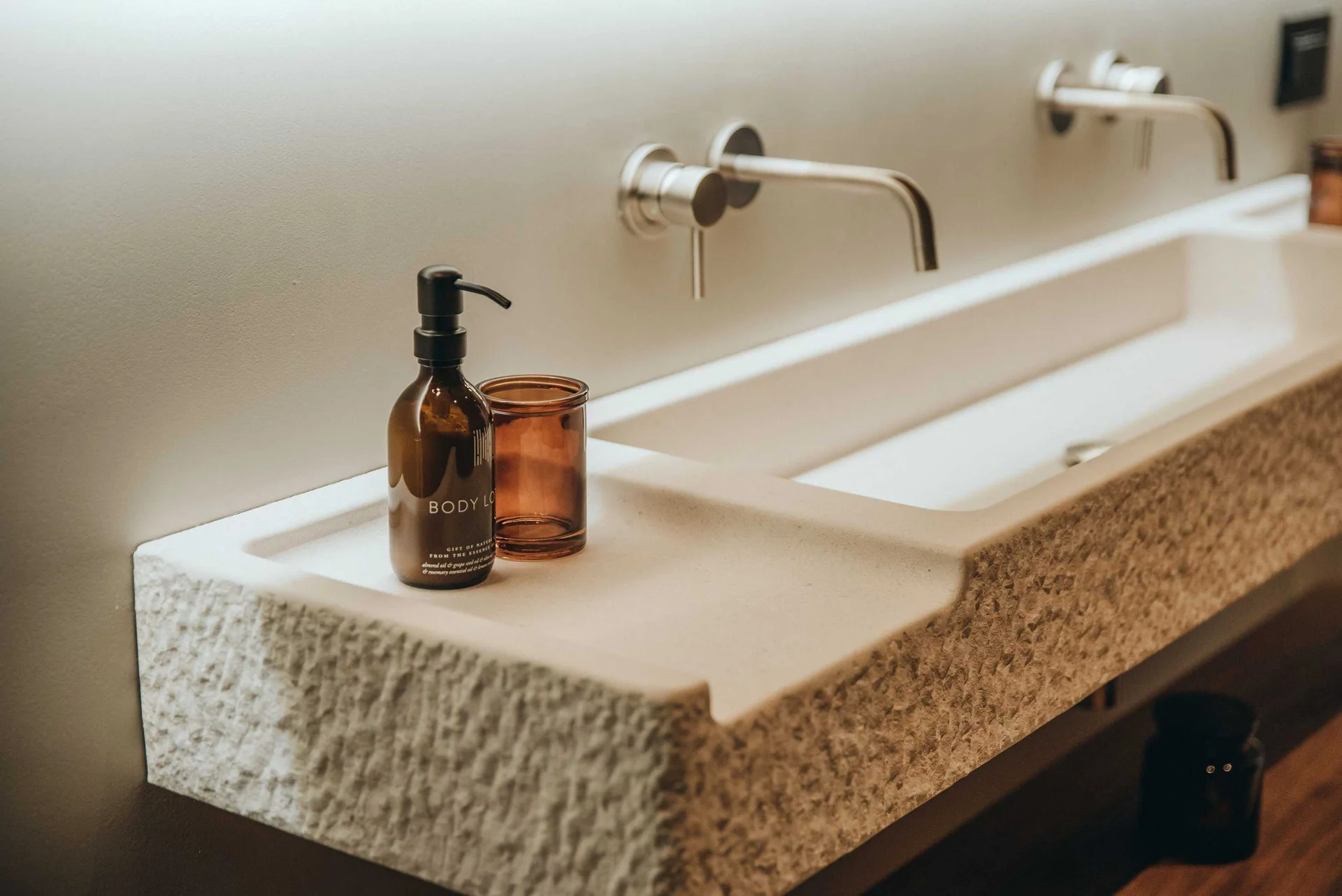 Looking for a Luxury Sustainable bathroom accessories
Maslina asked us to create six unique custom bottle designs to complement their natural wood and stone interiors. We also had bespoke amber soap holders to keep dispensers secure.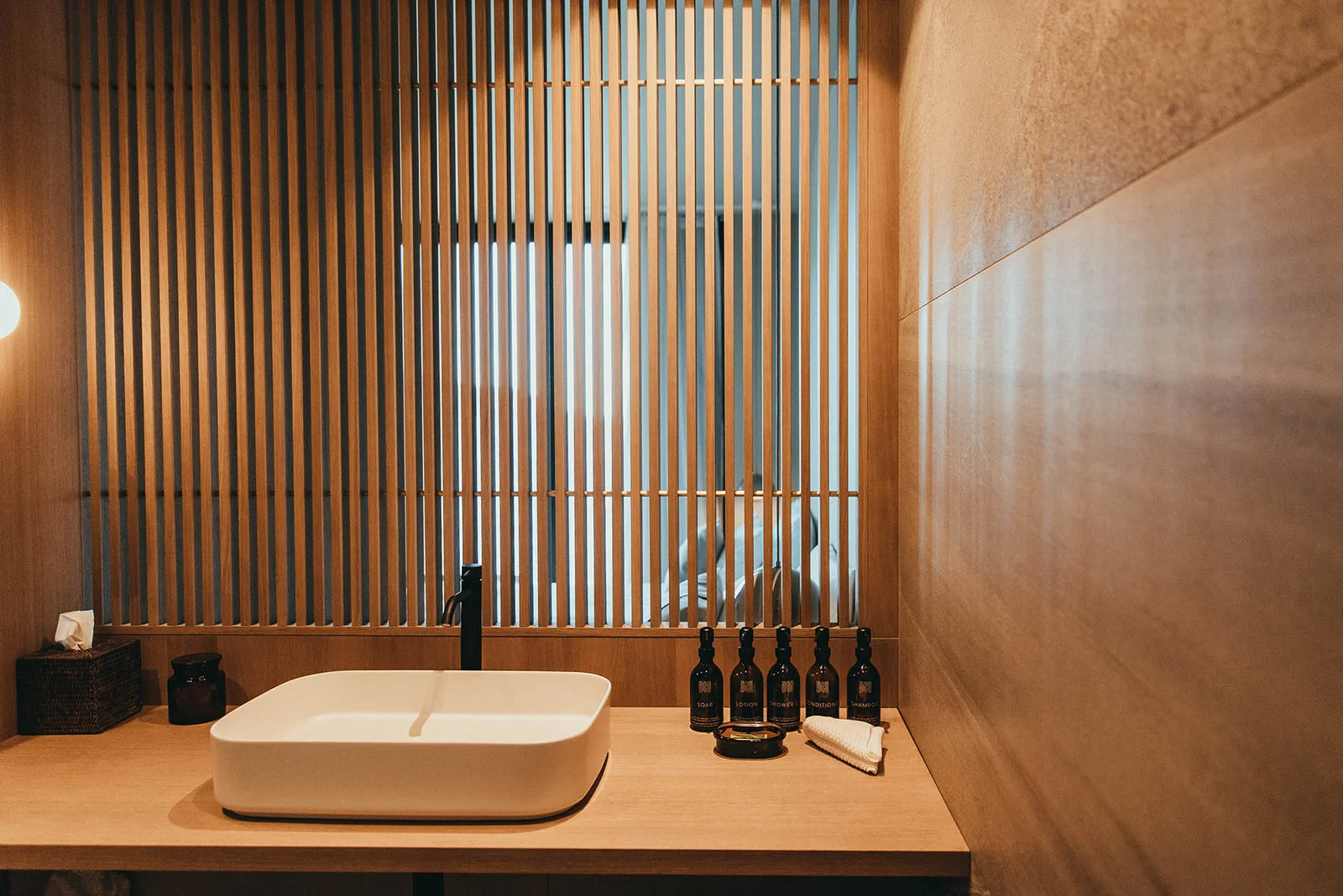 Maintaining a Cohesive Brand
Maslina opted for our Whitelabel bottle printing service. Their designs simply included their emblem and a description of the dispenser's contents. They chose our most durable print in pure white with organic ceramic inks to ensure the graphics would last.
They chose to restock with natural soaps and hair care products purchased locally, in conjunction with our stainless steel pumps.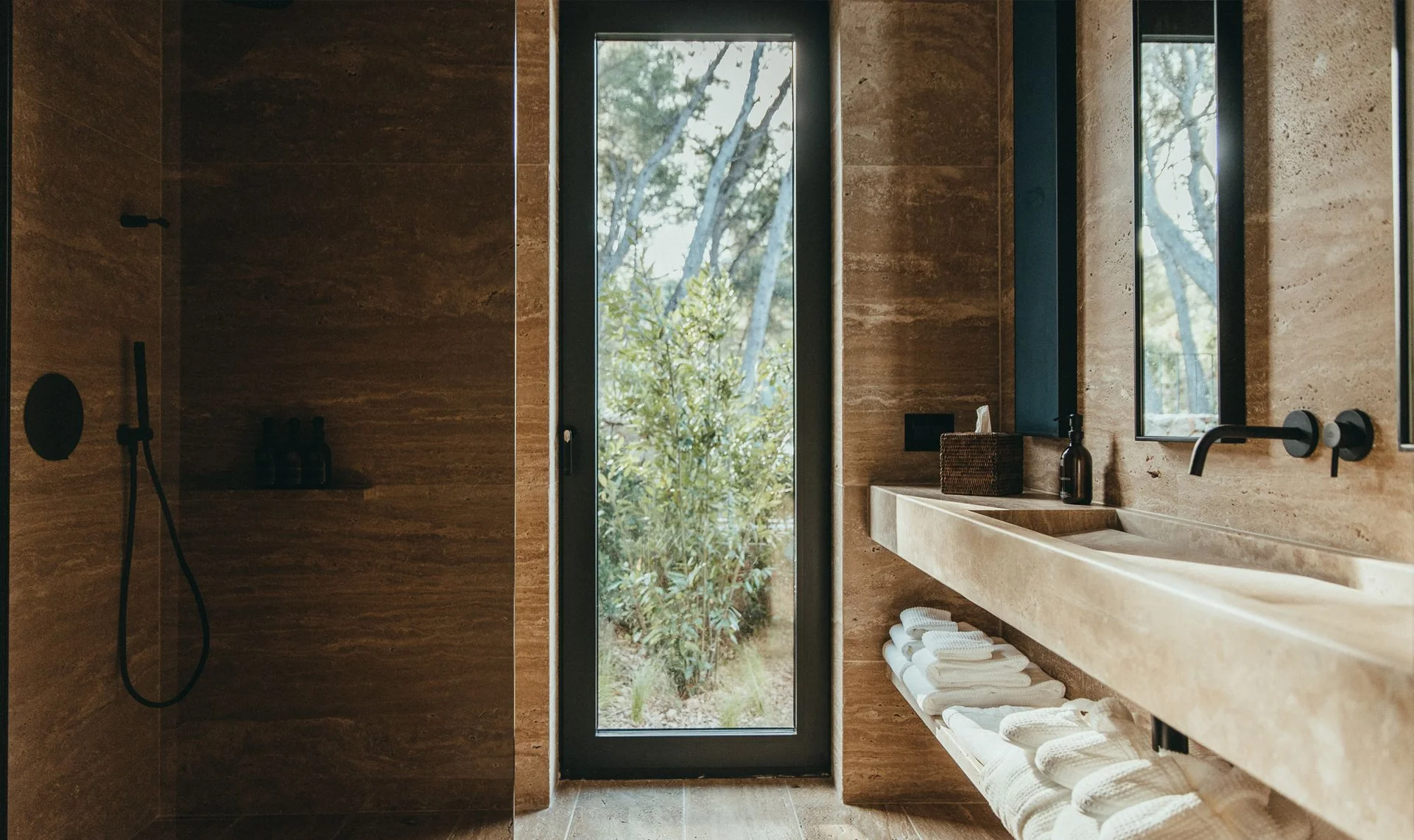 How we helped Maslina Resort
Maslina wanted a dispensing solution that would not only support its ethos but would help with brand continuity. Our white-label service provided Maslina with a luxury dispensing solution that did just that.