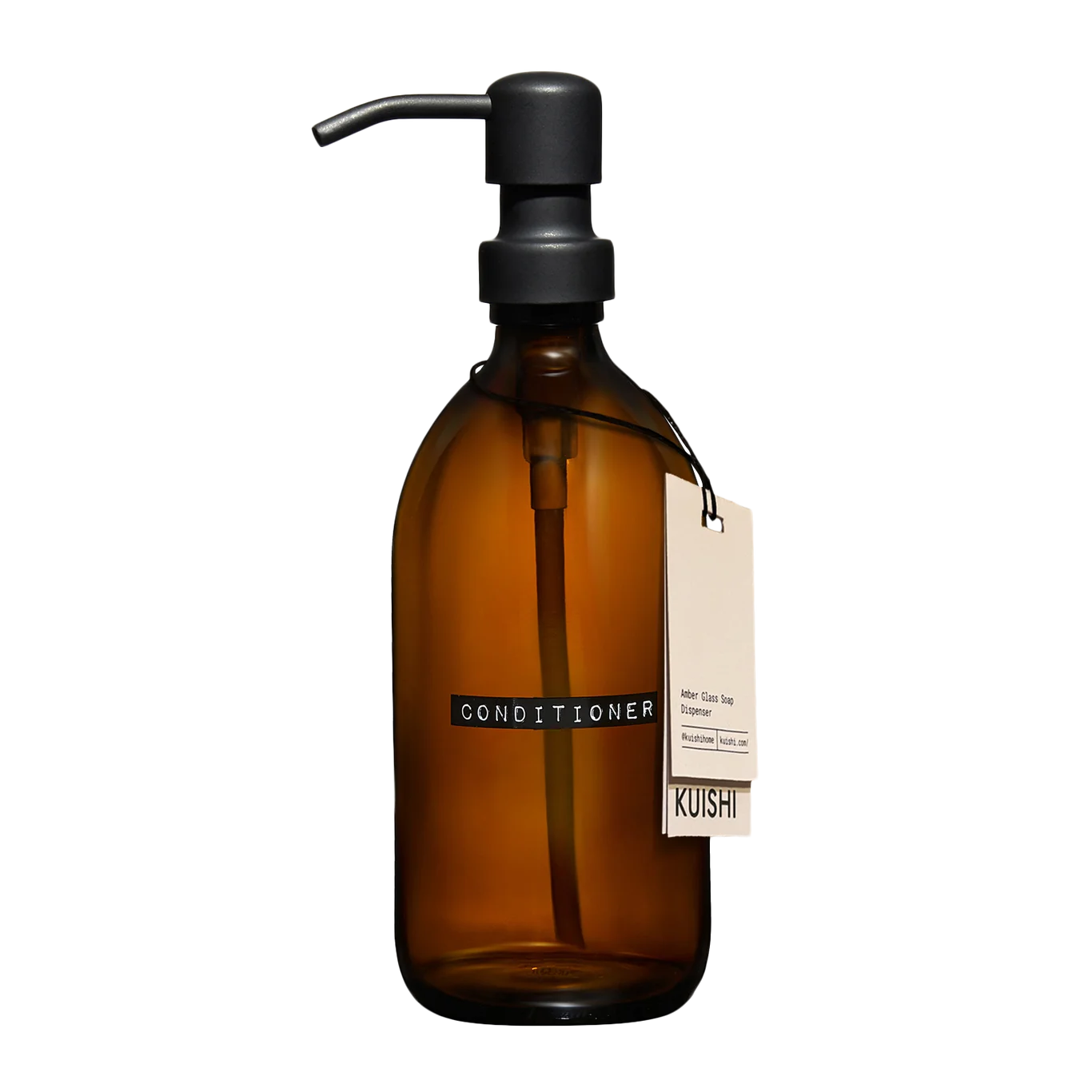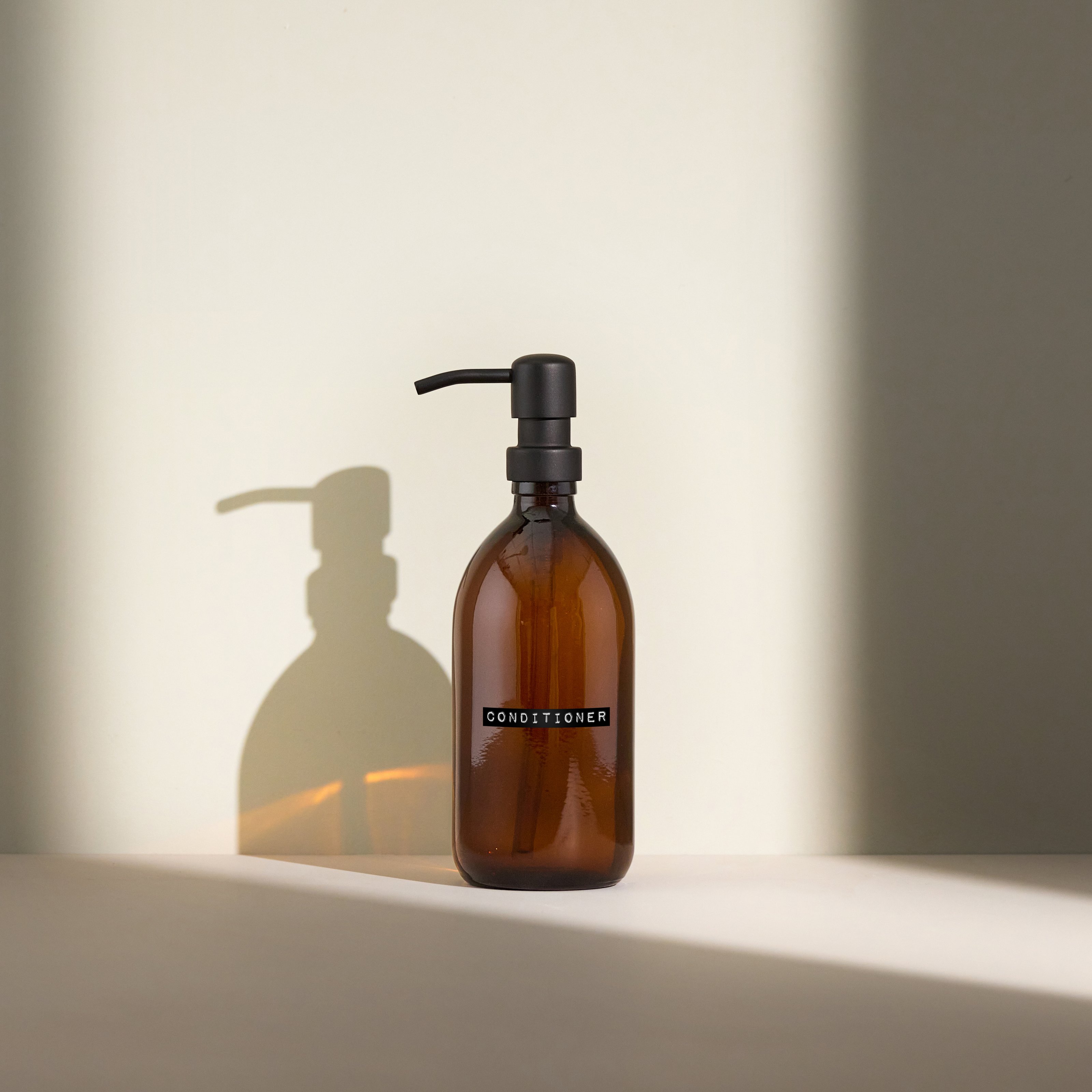 Conditioner Dispenser Bottles
A reusable and refillable bottle with a pump and a conditioner label which is printed and permanent.
Organic ceramic inks are used to print this 500ml conditioner dispenser bottle label. The bottle is made of 40% recycled glass from the United Kingdom and Europe.
The label is permanently printed in a vintage style, eliminating the need to replace untidy sticky labels.
The empty pump bottles unscrew for easy filling, lowering costs and eliminating the use of single-use plastics.
Suitable for both commercial and domestic showers.