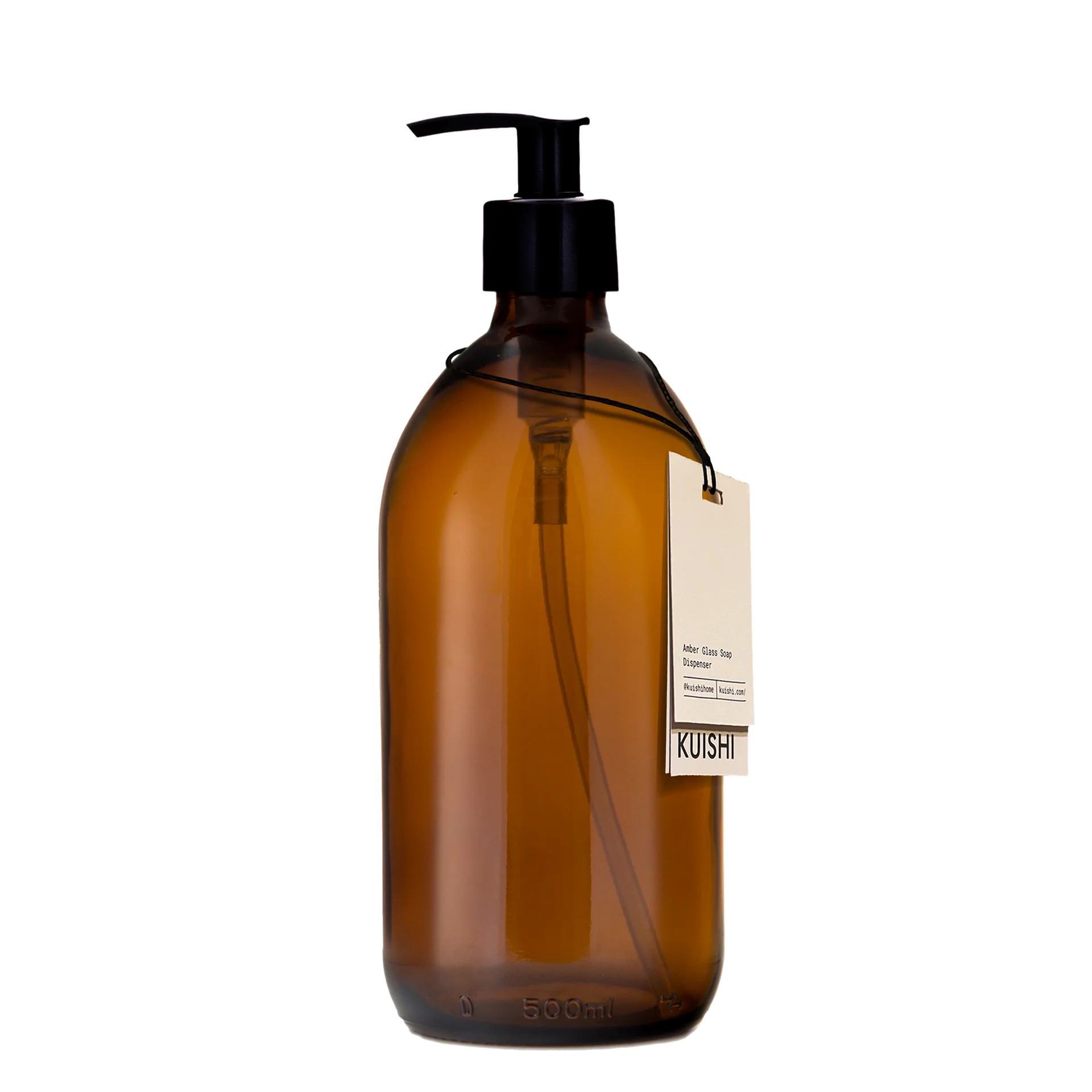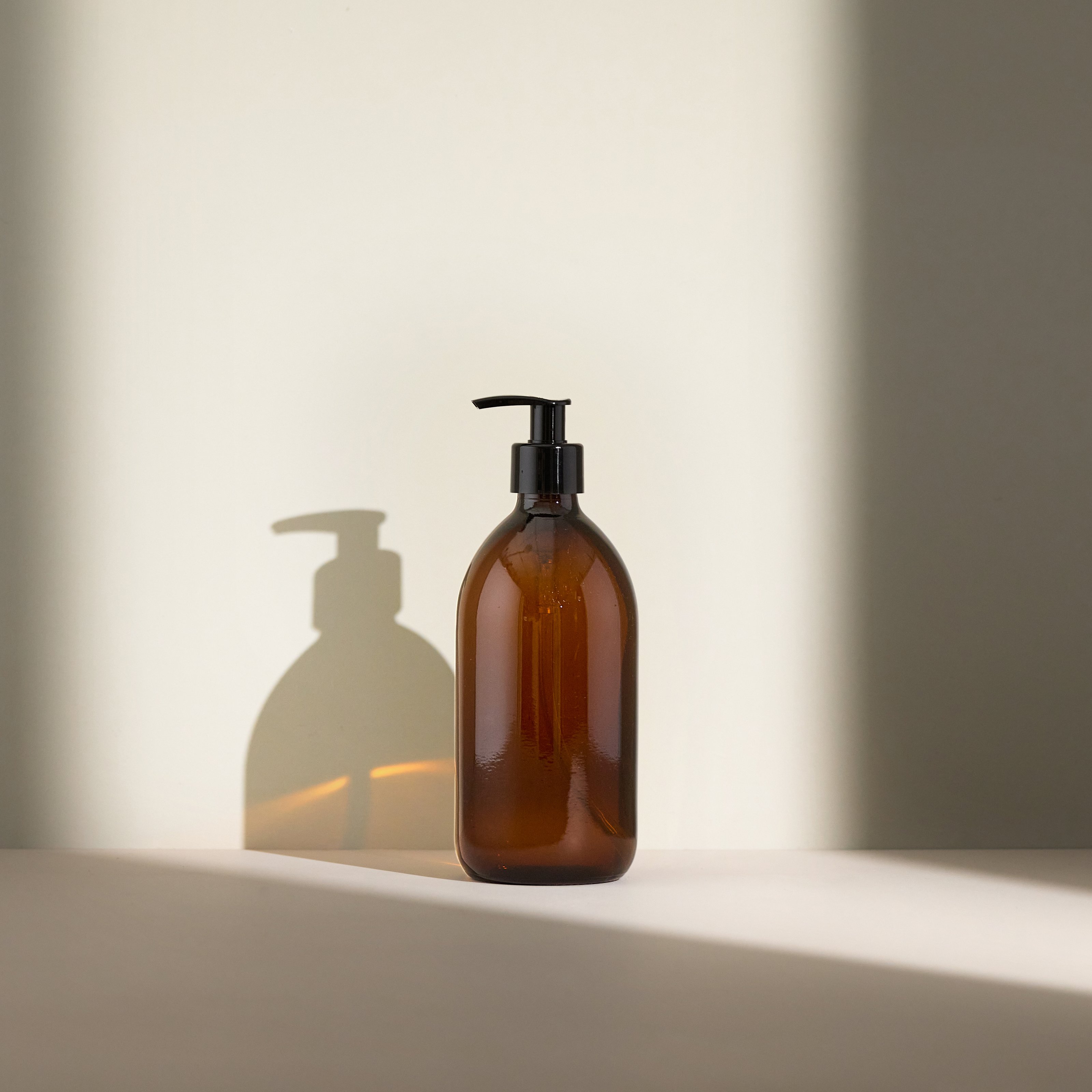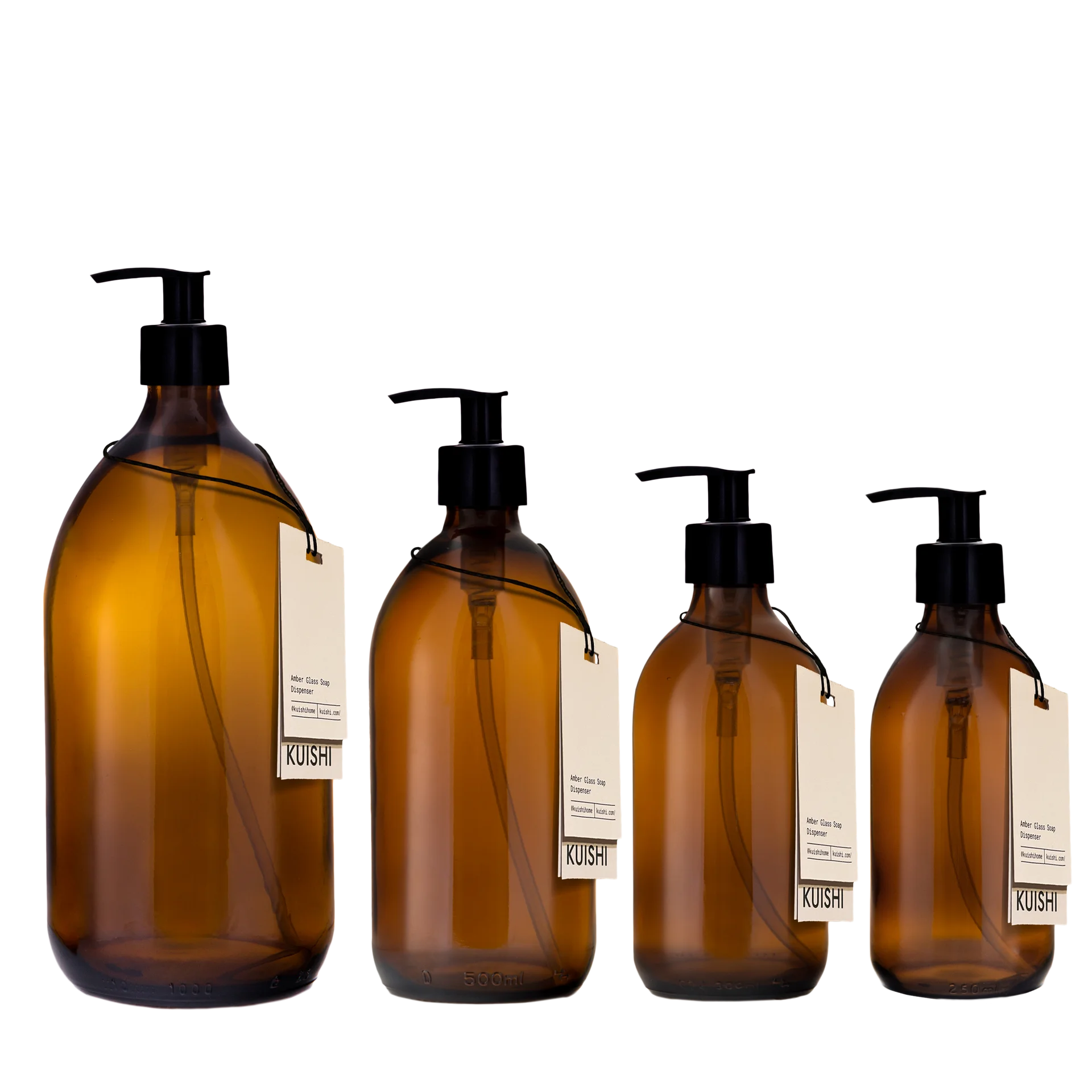 Pump Bottle Dispenser
Our most versatile dispenser is suitable for commercial and home use.
This amber glass bottle soap dispenser is an elegant container for your chosen product. Ideal for hand washing, the black plastic pump unscrews allowing you to refill the bottle and reduce packaging waste.
The main ingredients for the amber glass (sand, soda ash and limestone) are sourced in the UK and Europe.
Natural amber glass offers your products UV protection and is made from up to 45% recycled glass. The BPA plastic free pump can easily be locked and unlocked with a simple twist.
Reduce, Refill, Reuse
Our amber glass soap dispensers are the perfect dispenser for your refillable bathroom cosmetics.