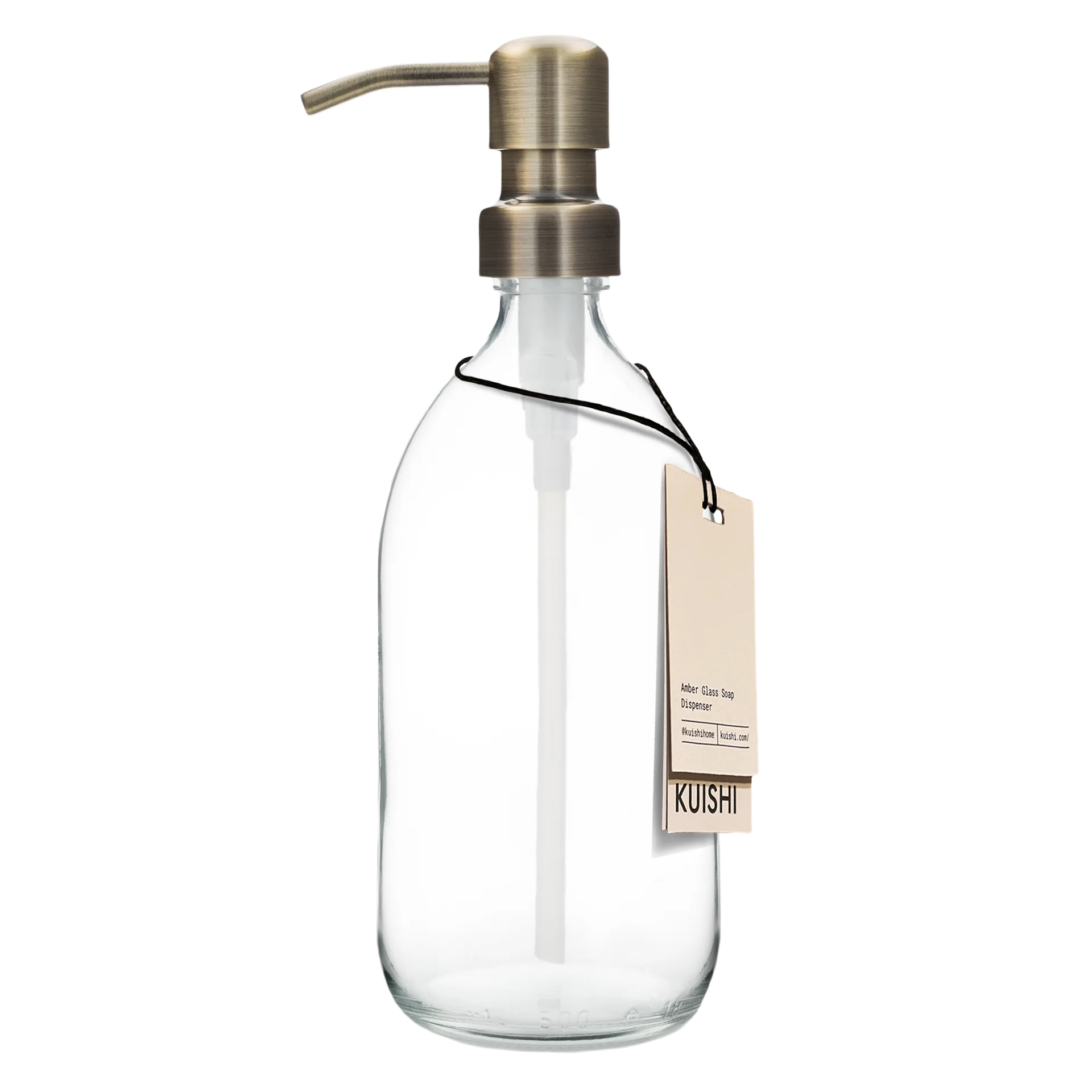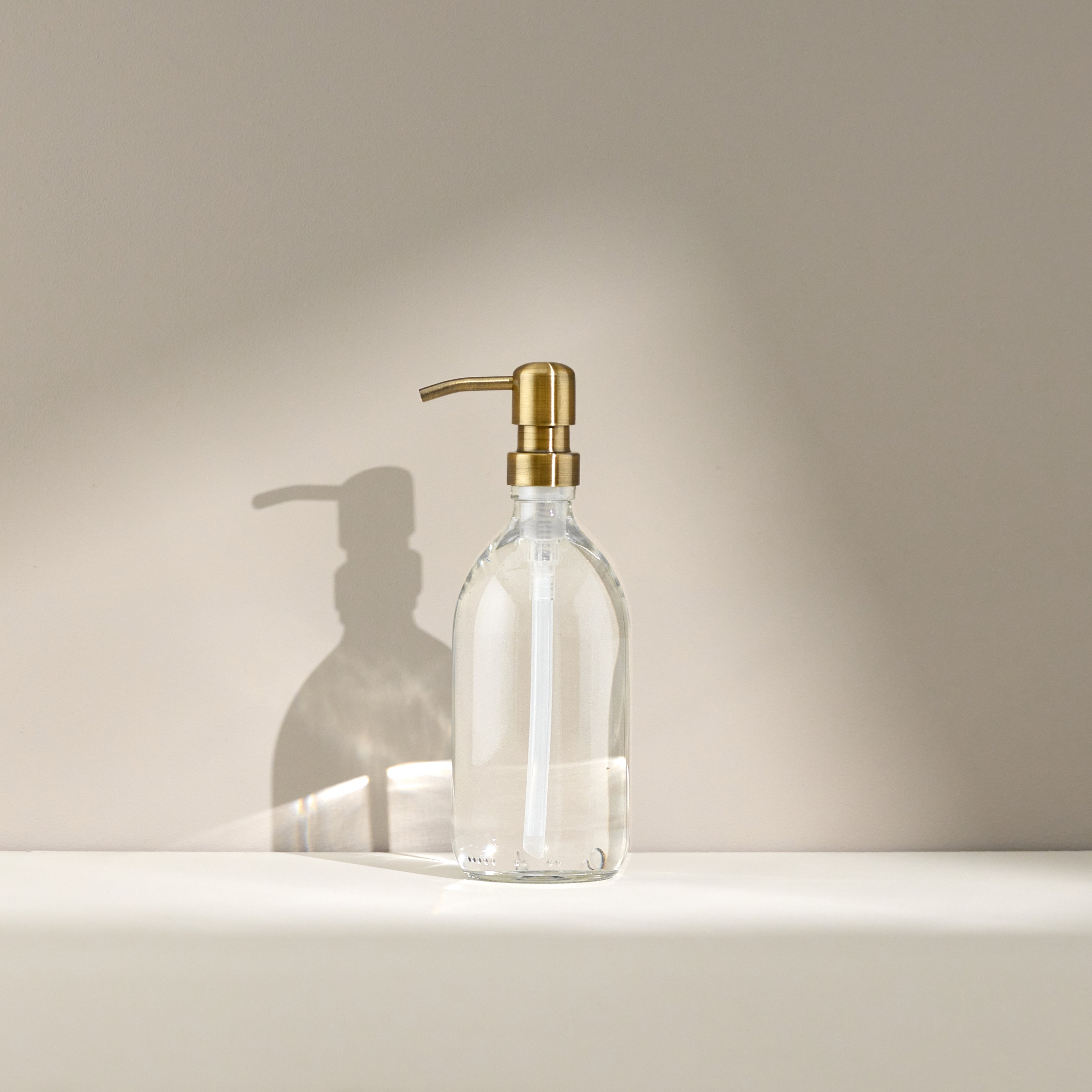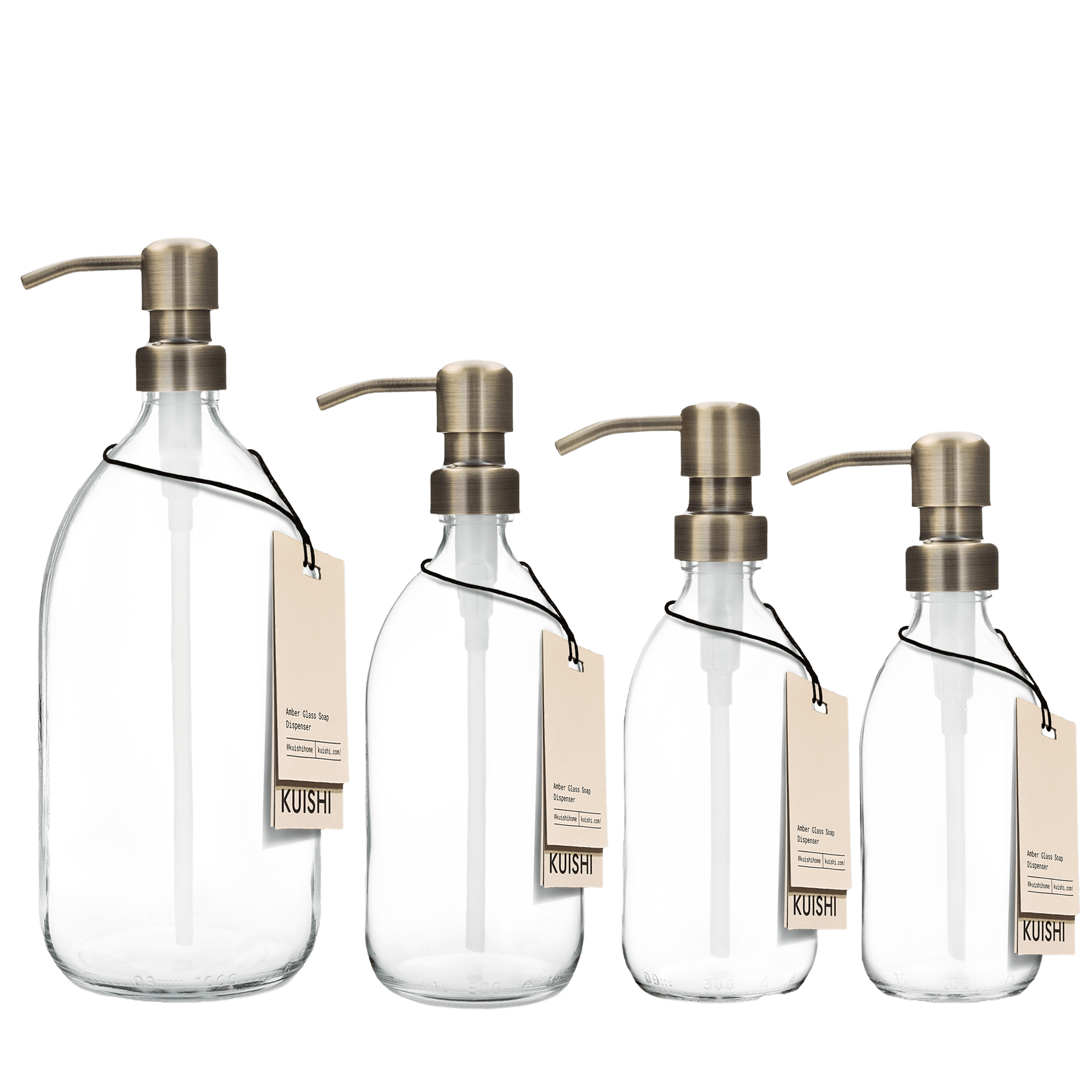 Clear Glass Soap Dispenser
A versatile combination of clear glass and stainless steel. Designed to replace single-use dispensers.
These simple, clear glass soap dispensers look beautiful in any environment. Ideal for contemporary bathrooms, the stainless steel metal pump tops unscrew for you to add your favourite brand of hand wash or other care product.
The bottles come in a variety of sizes and are one of the most elegant options for reducing plastic in the home.