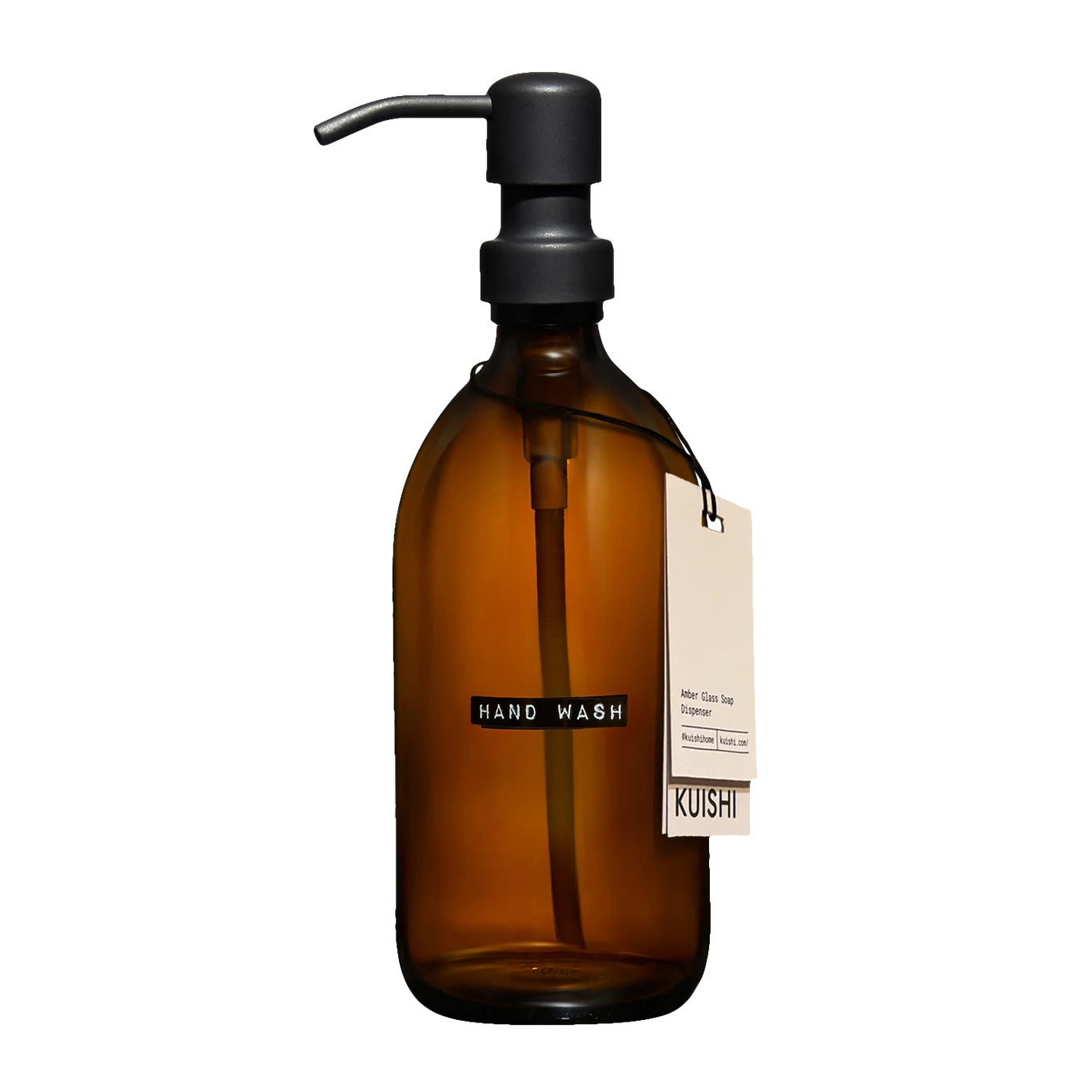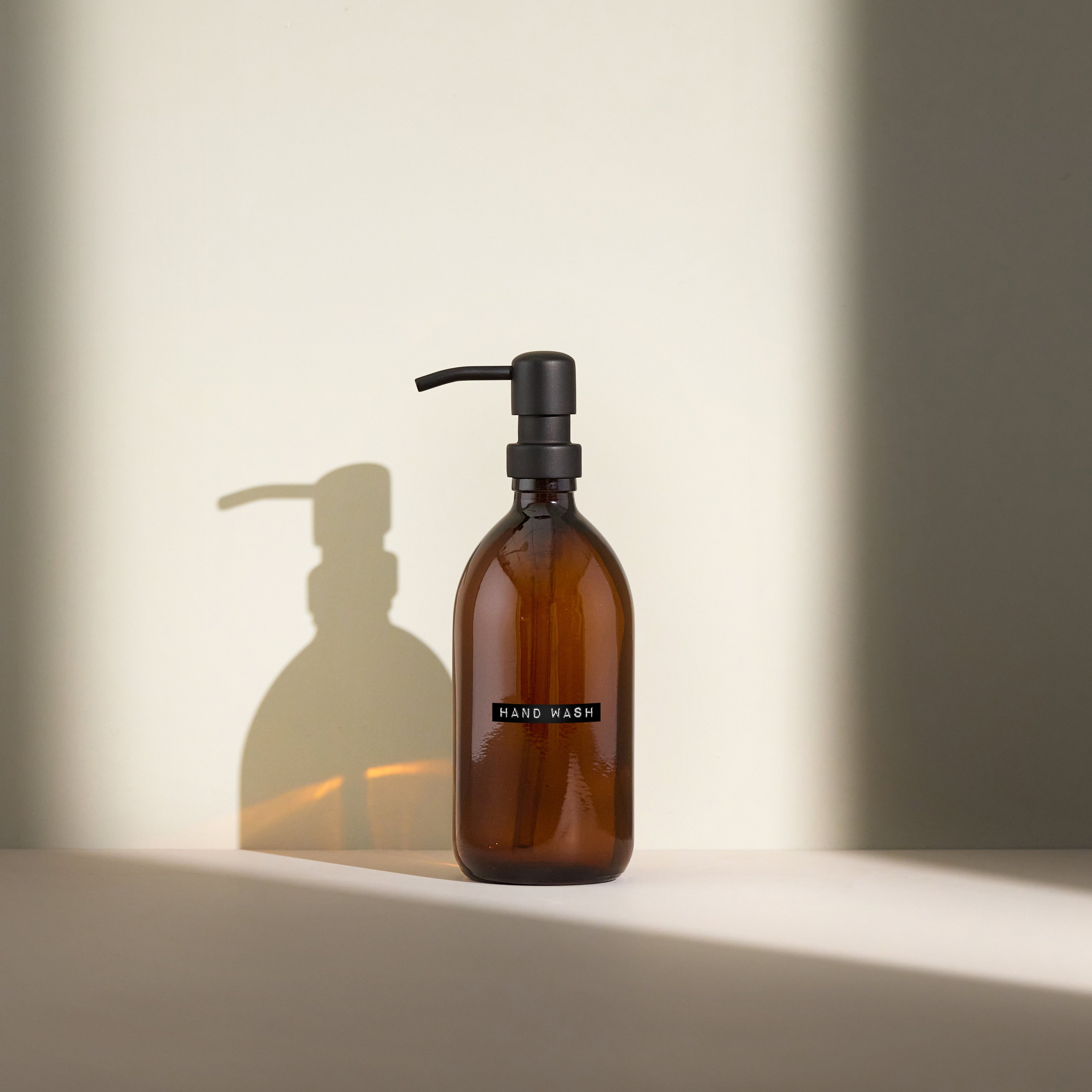 Hand Wash Bottle
The ultimate environmentally friendly Hand Wash Bottle with a printed label that will never peel off.
A lovely 500ml Amber Hand Wash Bottle with a selection of pumps to suit your style and space.
The label is printed directly on the glass bottle with organic ceramic inks. Unlike sticky labels, the print on these is long-lasting and will never peel, and they are, of course, completely waterproof.